Leadership Douglas County
The Carson Valley Chamber of Commerce produces this long running educational program.
Leadership Douglas County Class of 2023 FAQs
What is Leadership Douglas County (LDC)?
Leadership Douglas County is a community leadership program designed to develop informed, involved, and knowledgeable community members for Douglas County.  The program will create community leaders from all walks of life through academic training and by focusing on our community's leadership needs, history, values, members, strengths, and issues.  Leadership Douglas County is an opportunity to participate in the creation of a vision for our future.
Who are the Participants?
LDC participants are community members from all segments of our county. Participants will learn about their community, and develop friendships and lines of communication with other community members.  The program is designed to aid the class members in developing a sense of ownership, trustworthiness, responsibility and a commitment to the common good. The first class graduated in 1996. Since that time, this successful program has developed a noteworthy roster of approximately 450 graduates. You will see the names of LDC graduates among those currently holding public and private leadership positions as well as those leading in various volunteer capacities countywide.
What is the Commitment?
Your commitment as a program participant is to attend all the sessions of the eleven-month program. LDC begins in January and ends in November. Sessions are held the third Tuesday of each month from 8:00 AM to 5:00 PM. Candidates will complete nine experiential homework assignments (seven from a selected list and two mandatory) to assist in developing an understanding of responsibilities, opportunities and roles for future community involvement. Finally, candidates will work together to develop and complete a Community Project during the eleven month program.
What Should I Expect? 
Sessions are conducted by experienced community leaders emphasizing leadership skills. One hour classroom sessions focused on particular aspects of leadership start most of the class days. In all, nine days examine the diverse and dynamic components of Douglas County, and there is one orientation and one summation/graduation day.
What is the Cost?
The program cost is $900 per participant for Chamber members and $1,000 for non-Chamber members, which includes tuition, materials, meals, and transportation. A $150 deposit must accompany the application with the remainder due December 30, 2022. Accommodations can be made for a payment plan. Candidates can seek out sponsors as well.
The future of Douglas County will be in the hands of the leaders who graduate from this program.
We hope you decide to participate!
Leadership Douglas County Class of 2021
The Leadership Douglas County class of 2021 got underway on Tuesday, January 19th at Carson Valley Inn. Over the course of the coming year they will visit with leadership from local and state government, education districts, service groups, public safety agencies and local businesses to learn about the operations of Douglas County. Their class will culminate in a project to help serve the community. Good Luck everyone!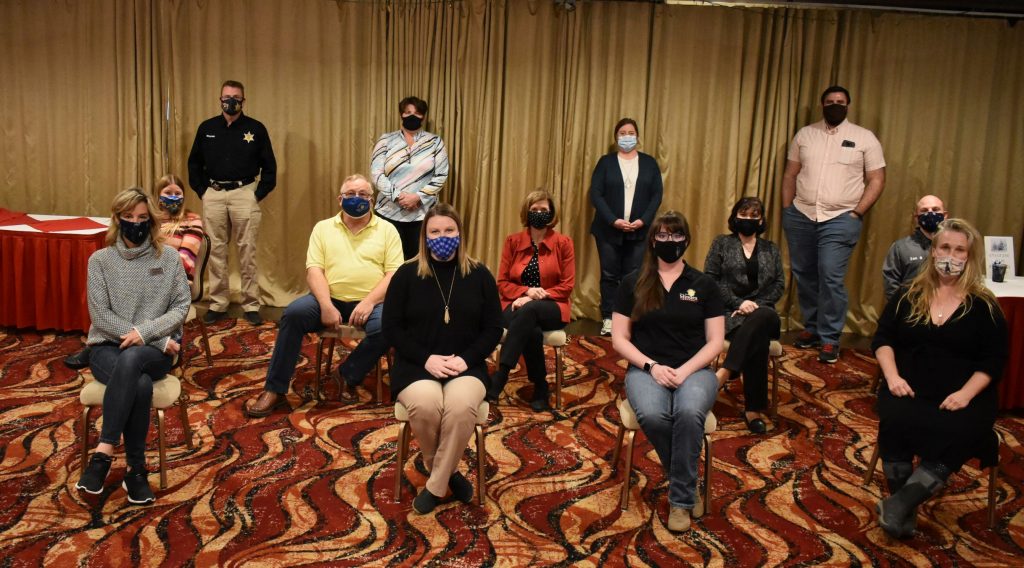 Leadership Douglas County Class of 2020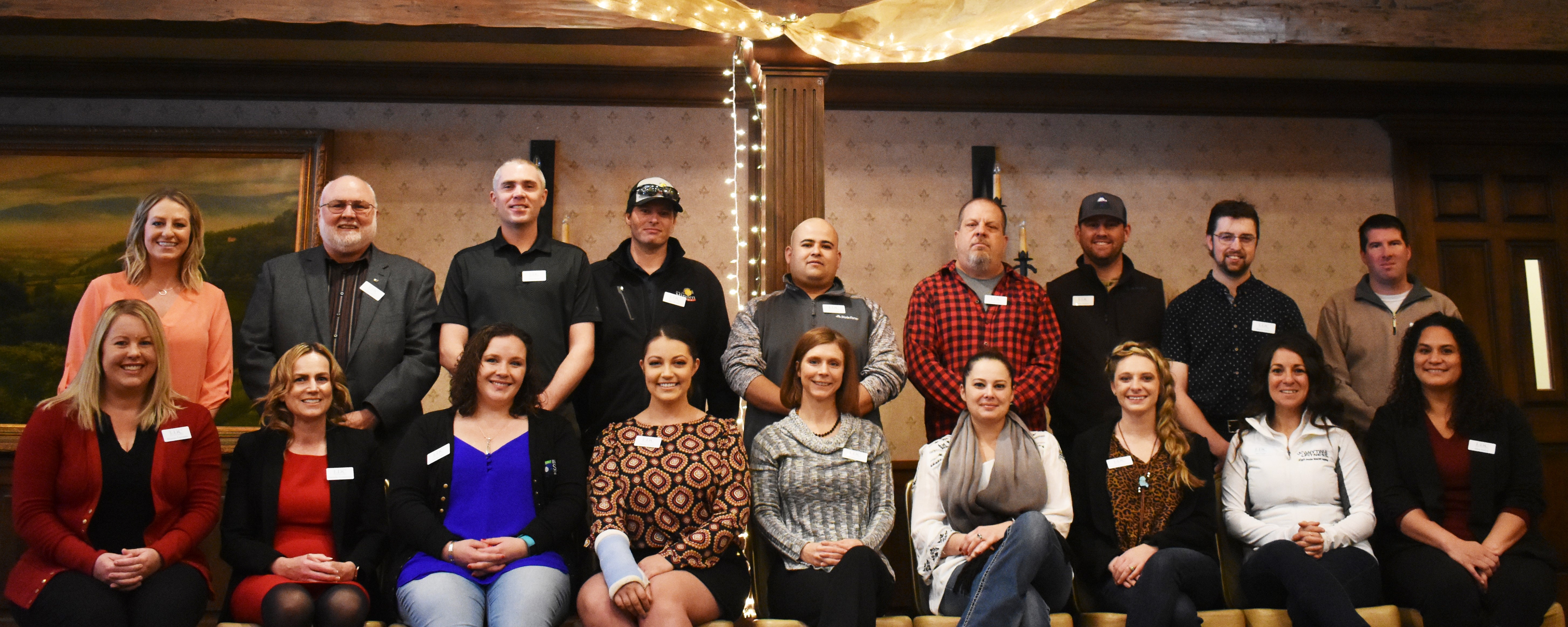 Leadership Douglas County Class of 2019
Leadership Douglas County 2019 - February Public Safety & Judicial Day