Below are the members who have been nominated for the Chamber Board of Directors
Click here to Vote! There are 6 vacancies on the Board, please vote for six nominees. Only one vote may be cast per Chamber member organization.

My name is Audrey Wilson and I am interested in serving as a Director for the Carson Valley Chamber of Commerce. My husband and I have been married 37 years (we are high school sweethearts) and we have lived in the Carson Valley community for 32 years, where we raised our two kids. We love the outdoors in this beautiful area, camping, boating, spending time with our family and fur babies. I have worked at Nevada State Bank for 20 years and am currently the Vice President / Branch Manager at our Minden location.
I love this community and have volunteered in many capacities. I am a 2007 graduate of the Leadership Douglas County program and serve as a Chamber Ambassador. I am currently President of the Carson Valley Lions Club and I am the Camp Coordinator for Lions Club Camp Dat So La Lee. This camp is held every June for disadvantaged 10 and 11 years old's throughout Northern Nevada. I also volunteer for Northern Nevada Junior Achievement and teach a scam prevention course to our senior citizens. I look forward to continuing to serve my community in future endeavors.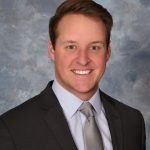 Austin joined Neddenriep Financial and is eager to help attain growth within the family business.  As a 6th generation Neddenriep from the Carson Valley, he loves this area and is extremely motivated to build ties and foster relationships within the community.
Austin was a local graduate of Douglas High and went on to earn his Bachelor of Science degree in Economics from the University of Oregon in 2016. After pursuing his degree, Austin gained experience working as a Finance Associate for a start-up, Intarcia Therapeutics, in the bay area.
Looking to get back to his hometown roots, Austin returned to northern Nevada where he worked at Whittier Trust as an Investment Associate, supporting Chartered Financial Analysts and Portfolio Managers.  His work there prepared him for his eventual transition into Financial Planning.
Austin joined Neddenriep Financial in 2018.  He currently holds his FINRA Series 7, 63 and 65 registration with LPL Financial; and will soon begin earning accreditation as Certified Financial Planner.  His current focus is engaging with local community members and businesses to determine how he can better serve the residents of the valley.  This position with Neddenriep Financial allows Austin to offer his expertise in financial planning, and deliver an individualized plan to each of his clients directly.
While he's not at work, Austin enjoys participating in intramural sports, hunting with his dog, Lincoln, fly fishing, and golf.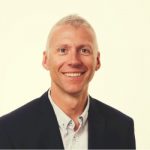 Chad has been the CFO of Bently Nevada, a Baker Hughes Business since 2012 and is the leader of the Minden campus. Chad is a graduate of Michigan State University ('03), GE's financial management program ('05) and Experienced Finance Leadership Program ('15).  Outside of the office Chad spends time with his wife and 2 children outdoors skiing, biking, and at the lake.  Chad also serves as the Treasurer for Lifepoint Church and on the board of directors for the Douglas County Business Council and Carson Valley Chamber of Commerce.
Bently Nevada is a world leader in asset protection and condition monitoring solutions across the oil & gas, power gen, renewables and the industrial space.  Previously, Chad held finance roles in FP&A, Technology, Supply Chain, & Services. Bently Nevada is one of Nevada's largest exporters with over 70% of its products & software shipping from Minden outside of the US. Bently Nevada is also one of the largest employers in Douglas County and is engaged in many of the community events, initiatives, and non-profits including its long standing history of supporting and engaging with the Carson Valley Chamber of Commerce.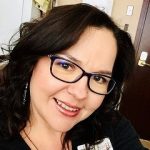 My name is Cynthia Rodriguez and I am interested in serving as a Director to the Carson Valley Chamber of Commerce. I am originally from South Lake Tahoe, CA and moved to the Carson Valley in 2003.   I am currently the Branch Manager for Heritage Bank of Nevada, Division of Glacier Bancorp.  I am also a recent 2019 Leadership Douglas County graduate.   I have over 25 years of banking/finance experience with 16 of those years in management roles.  My husband and I both work and live in the Carson Valley and are blessed to be raising two children in this community.  I have a vested interest in our local businesses and seeing them succeed for many years to come. I look forward to sharing my experiences and ideas with the Chamber members and business community. Thank you for your consideration.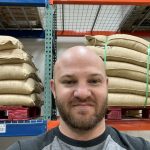 I am interested in serving on the Chamber of Commerce Board of Directors due to ability to serve our community.  It has been a passion of mine for years to be more involved in our community.  As I started the LDC program, it dawned on me this is what I was born to do.
My name is Ian Berry, owner/operator of Blind Dog Coffee Roasters in Gardnerville NV.  I believe I bring a youthful energy to this board.  Outside thinking is what I feel we need in these times in Douglas County.  I believe business in this community needs to be more viable for more to operate here.  I find that we have such a beautiful place to live but to be employed here I see is a struggle sometimes for the public.
I believe I bring opened minded problem solving, a works-well-with-others attitude, humility, and a desire to make a difference with one cup of excellent coffee at a time.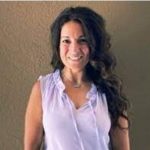 My name is Jen Nalder (formerly Jen Tune). I am the Regional Director for Kudrna, Inc. dba Anytime Fitness. I oversee four locations in rural Nevada: Gardnerville, Yerington, Fernley and NW Reno.  I am a member of Rotary club of Minden, a CASA volunteer, and assist with other various non-profits in the community.  I have been a long-time resident of the Tahoe/Douglas area since 1979, and as an avid outdoor enthusiast, I feel we are particularity blessed to call this place our home.  I love having the privilege of raising my family and working in this wonderful community, and I strive, through volunteering and community involvement, to make these opportunities also possible for anyone who decides to make this special place their home.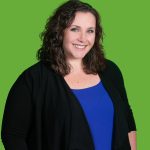 Renee Plain, CEO of In Plain Sight Marketing LLC, has been a Carson Valley Chamber of Commerce member since 2008 and is a graduate of the 2020 Chamber Leadership Class. Renee has worked with Douglas County businesses, non-profit organizations, and public servants for the past 15 years and is committed to the success of the Carson Valley.
Renee has a passion for serving the communities in which she lives, works, and plays in, and would like to bring her knowledge, expertise and vision to the Chamber Board. She recognizes the high value the Chamber brings to not only its members, but all local businesses, the community and region overall through activities, events, education opportunities, advocacy and more, and would like to help the organization grow under the leadership of the new Executive Director.
Renee leads IPSM's digital marketing strategy, community and government relations and media buy projects. She founded IPSM nearly a decade ago and it has grown from a one-woman agency to a team of seven marketing and communications professionals. Renee graduated from the University of California, Davis with a Bachelor of Arts in English and a Minor in Communications in 2004 and began a career selling advertising regionally and nationally. She founded In Plain Sight Marketing to help clients create marketing growth solutions.
Under her guidance, IPSM has garnered numerous regional and national awards including the Public Relations Society of America (PRSA) Sierra Nevada Chapter's first perfect score of 100 points Best in Show in 2019 for work for a client. Also in 2019, Renee received a PRSA Gold Spike award for community excellence for her commitment and outstanding excellence to non-profit clients and community-based marketing.
Renee has also been awarded the Kit Carson Award (Entrepreneur of the Year) by the Northern Nevada Development Authority and in 2018 was named a finalist for the NNBW Sierra Nevada Powerful Women awards.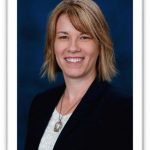 Shannon Albert, MBA, joined Carson Valley Medical Center in 2004 and has served the organization in several roles including marketing communications, business development, fundraising, organizational development, and administration. Part of the executive leadership team since 2009, she currently serves as the Director of Operations and provides leadership over the operations of the hospital's ancillary services, support services, marketing, human resources, and hospital foundation.
She earned her bachelor's degree in communications and public relations from Sacramento State University and her master's degree in business and healthcare administration from Western Governor's University. She is a member of the Society for Healthcare Market Planning and Development, Association of Healthcare Philanthropy, and American College of Healthcare Executives.
An active member of the community, Shannon has served as executive board member of the Business Council of Douglas County, a member of Minden Rotary and is a past president of both the Carson Valley Chamber of Commerce and Soroptimist International of Carson Valley.
Shannon is passionate about smart growth, workforce development, and education and youth opportunities in the Carson Valley.