2020 Carson Valley Days Golf Tournament - Its in the bag!
Thursday June 11, 2020 Four Person Scramble
Congratulations to our Carson Valley Days Golf Tournament winners!
The top men's team with a score of 58 was A Plus Hospice – Bear Stevens, Roddrick Stallings, John James and Jason McNeil.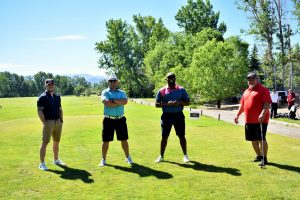 The top women's team was Jessica Jensen, Mary Kelsh, Jan Burgman and Gretchen Dermody – self named "3 Bags and a Driver".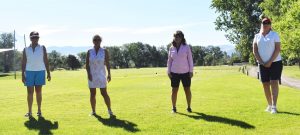 Other winners on the day:
Closest to the Pin – Mens: John James
Closest to the Pin – Womens: Samantha Oland
Longest Drive - Mens: Leen Madsen
Longest Drive – Womens: Tammy James
Grand Prize Raffle Winner: Roddrick Stallings
The weather was perfect and a fun time (at a social distance) was had by all. A big thank you the Carson Valley Golf Course and our Chamber Ambassadors for putting it together.
Thank you to Our Sponsors