Carson Valley Chamber of Commerce Candidates for Board of Directors
Its time for elections for the Carson Valley Chamber of Commerce Board of Directors. There is a single seat available this year and we have four nominations. Voting will be through electronic survey rather than mail ballot. Below is a brief introduction of each candidate. Please vote here, voting will open until midnight on May 31.

Audrey Wilson
My name is Audrey Wilson and I am interested in serving as a Director for the Carson Valley Chamber of Commerce. My husband and I have been married 36 years (we are high school sweethearts) and we have lived in the Carson Valley community for 31 years where we raised our two kids. We love enjoying outdoors in this beautiful area, camping, boating, spending time with our family and fur babies. I have worked at Nevada State Bank for 20 years and am currently the Vice President / Branch Manager at our Minden location.
I love this area and have volunteered in many capacities. I am a 2007 graduate of the Leadership Douglas County program and serve as a Chamber Ambassador. I am currently President of the Carson Valley Lions Club and I am the Camp Coordinator for Lions Club Camp Dat So La Lee. This camp is held every June for disadvantaged 10 and 11 years olds throughout Northern Nevada. I also volunteer for Northern Nevada Junior Achievement and teach a scam prevention course to our senior citizens. I look forward to continuing to serve my community in future endeavors.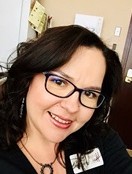 Cynthia Rodriguez
My name is Cynthia Rodriguez and I am interested in serving as a Director to the Carson Valley Chamber of Commerce. I am originally from South Lake Tahoe, CA and moved to the Carson Valley in 2003.   I am currently the Branch Manager for Heritage Bank of Nevada, Division of Glacier Bancorp.  I am also a recent 2019 Leadership Douglas County graduate.   I have over 25 years of banking/finance experience with 16 of those years in management roles.  My husband and I both work and live in the Carson Valley and are blessed to be raising two children in this community.  I have a vested interest in our local businesses and seeing them succeed for many years to come. I look forward to sharing my experiences and ideas with the Chamber members and business community. Thank you for your consideration.

Jessica Jensen
I have had the privilege of serving on the Board of Directors for the Carson Valley Chamber of Commerce from 1994 to 2019. I have seen many changes to the Chamber over the years, most importantly the growth and diversity of the business community here in the Valley. Membership has grown from a little over 150 members to a thriving group of 400. I have seen the commitment and participation of our members grow each year.
I have been very active in the community over the years. I was a member and director of Kiwanis. Soroptimist, Family Support Council.
I would welcome the opportunity to be re-elected to the Carson Valley Chamber Board of Directors. Please consider my experience and commitment when casting your vote!

Natalia Vander Laan
My name is Natalia Vander Laan and I am interested in serving as a Director to the Carson Valley Chamber of Commerce. I was born and educated in Poland, receiving a Civil law degree in 2004. Shortly thereafter, I moved to California to follow my dream of pursuing a legal career in the United States. I enrolled in the nationally accredited McGeorge School of Law in Sacramento, California in 2007. While being a full-time student, I supplemented my legal education with concurrently holding a full-time position as a paralegal, an invaluable opportunity I used to gain extensive legal experience by assisting in a wide variety of case litigation. I graduated in 2011 on the Dean's List and as a member of the Traynor Honor Society. I passed the California Bar Exam two months later.
I continued my legal career as in-house counsel for Liberty Mutual Insurance Company. I independently handled an average of 100 cases and served as a mentor to law clerks. I stay current with legal, medical, and scientific issues and I use technology to improve the quality of my legal services.
To be closer to my husband and his family, I moved to Minden in 2013 and passed the Nevada Bar Exam in 2014. Experiencing the friendliness of the residents and the strong bond present within the community, I opened my own practice and became an active member of the Carson Valley community.
I perform pro bono work for those lacking financial resources in cooperation with Volunteer Attorneys for Rural Nevadans (VARN), Nevada Legal Services (NLS), and Nevada Supreme Court Access to Justice Commission. From 2017 through 2019, I was recognized by VARN and the Supreme Court as a pro bono attorney of the year.
I currently sit as a director on the Boards of the Suicide Prevention Network and the Foundation for Douglas County Recreation Senior Center. I also write a bi-weekly column for The Record Courier. My professional career affords me the opportunity to engage with not only residents but also business owners of the community.
I believe my educational and professional experience combined with my personal journeys would be a benefit as a director on the Board of the Chamber of Commerce.